Great Performers Scheduled For 2022
Support Musical Echoes – Click to Donate
Shelley Morningsong and Fabian Fontenelle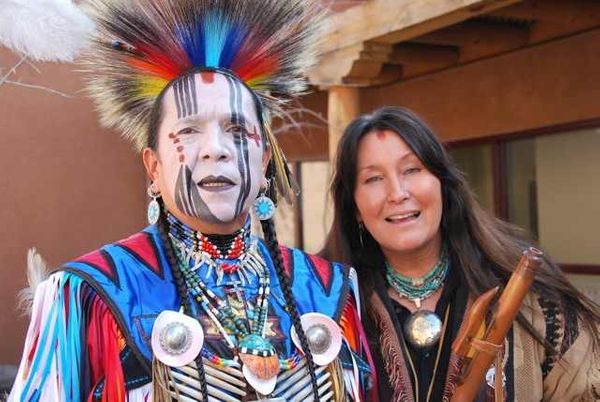 2016 Native American Music Awards "Artist of the Year"! Grammy Member, ASCAP Member, Shelley Morningsong (N. Cheyenne/Dutch) has recorded five sensational Native American, Contemporary albums and has emerged as one of New Mexico's finest Native performers.. Morningsong has received four Native American music awards, among other awards and accolades, including Native American Music Awards "Record of the Year" for 2011 (Full Circle).
Shelley's husband and musical partner Fabian Fontenelle (Zuni/Omaha) adds a breathtaking and beautiful element to their performance with his traditional northern plains style dancing, storytelling and drumming. Fabian is an original member of the American Indian Dance Theater. Shelley and Fabian live on the reservation of Zuni Pueblo in Southern New Mexico where Fabian was born and raised.
Jonny Lipford is an award-winning musician specializing in the music produced with Native American flutes and a variety of world flutes. His music embodies characteristics of new age music joined with a touch of pop, resulting in the listener feeling relaxed and uplifted. His mission is to create and compose music that highlights the Native American flute while pushing its boundaries and making it more accessible to audiences of diverse backgrounds.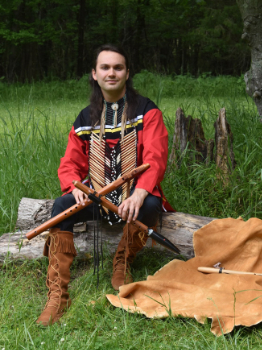 23 year old Native American composer/musician, Gareth Laffely is of Mi'kmaq/Cree descent. Gareth received the Rising Star Award from the Native American Music Awards
at 16 years old, and is the youngest performer to reach #2 on the Billboard New Age
Music Top 100 charts for his 3rd CD, Sky Before a Storm, which also reached #1 on the
Billboard Heatseekers chart. Gareth's music is featured on NPR's nationally acclaimed
Hearts of Space, Music Choice Network's Soundscapes channel, GAC-Great American
Country Network, and radio stations worldwide. Gareth's CD project, "Voices of the
Guardians", features Oscar award winning Native American actor Wes Studi, and Emmy
Award winning producer Lance Bendiksen and was recorded with George Lucas's Sky
Walker Symphony.
Gareth donates a portion of his music proceeds to St. Jude Children's Hospital, and the
American Indian College Fund to help other Native American youths realize their
dreams of higher education.
Follow him on FB, Twitter, Instagram, Spotify and Pandora.
Web Site: www.GarethMusic.com
Native American Billy Whitefox is a Southeastern Muskogee Creek and a national champion flute maker and flautist. Billy makes old style river cane flutes. He is a self-taught silversmith preserving his heritage through his music and arts.
As a Florida State Commissioner for Human Relations, he shares stories of his culture at schools, colleges, churches and prisons. He is requested by museums and school to educate children and adults about his Indian heritage and the art of his music, flutes and jewelry.
Billy's first CD, "Sacred Journey," was an international hit, touching the hearts and lives of many.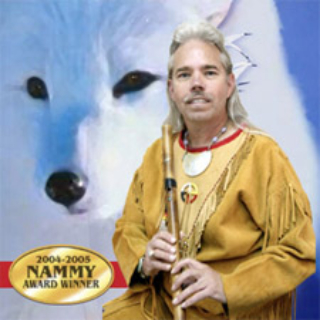 Ed Winddancer and Nation of Change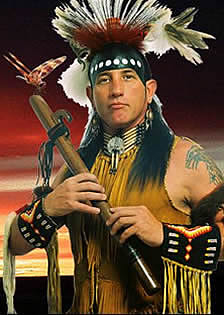 Ed grew up as an American Indian of Nanticoke Cherokee descent. He was taught in the old ways of caring for the Earth and honoring all living things; to be a keen observer of life and spirit. His dancing shares with you a very personal part of his heritage and feelings of elation.
In addition to a variety of traditional dances his presentations is rich in oral history and folklore. He has performed in England and Germany and is now looking forward to programs in the United States, as well as an upcoming tour to Japan. His native flute music is included in his performances.
The Begays and the Nation of Change dancers have performed at several Musical Echoes, and many other venues. Their Hoop Dance is to be seen to be believed. Both their music and dancing are very skilled and highly entertaining.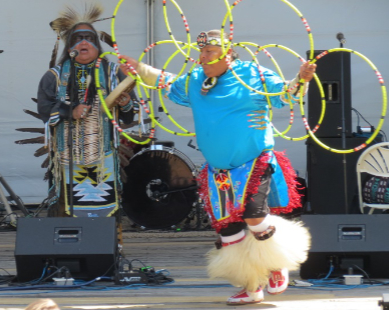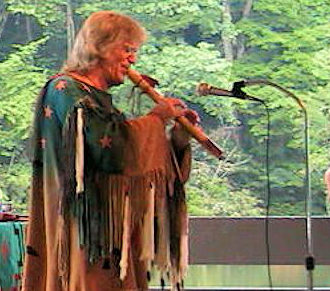 Dock Green Silverhawk's life was forever changed when a near-death experience and vision led him to the Native American flute. A year later he began using the flute in the same hospital as a chaplain and uses the medicine of the flute and power of prayer in the Intensive Care Unit and Cardiac Critical Care Unit at Tampa General Hospital.
His ministry has been featured on local Tampa Bay television NBC, CBS, FoxTV, PBS and national NBC NEWS. Dock has the distinction of being the first place winner of the flute playing competition of the first Musical Echoes. The second year he was asked to be the chaplain and a judge at these competitions and still serves in this capacity now. Dock was voted "Artist of the Year" for 2009 by the Greater Brandon Arts Council, the first Native American and the first non-visual artist to win this award.
The Poarch Creek Indians are descendents of a segment of the original Creek Nation, which once covered almost all of Alabama and Georgia. Unlike many eastern Indian tribes, the Poarch Creeks were not removed from their tribal lands and have lived together for almost 200 years in and around the reservation in Poarch, Alabama. The reservation is located eight miles northwest of Atmore, Alabama in rural Escambia County, and 57 miles east of Mobile.
The Poarch Band of Creek Indians is the only federally recognized Indian Tribe in the state of Alabama, operating as a sovereign nation with its own system of government and bylaws. The Tribe operates a variety of economic enterprises, which employ hundreds of area residents. The Poarch Band of Creek Indians is an active partner in the state of Alabama, contributing to economic, educational, social and cultural projects benefiting both tribal members and residents of these local communities and neighboring towns.